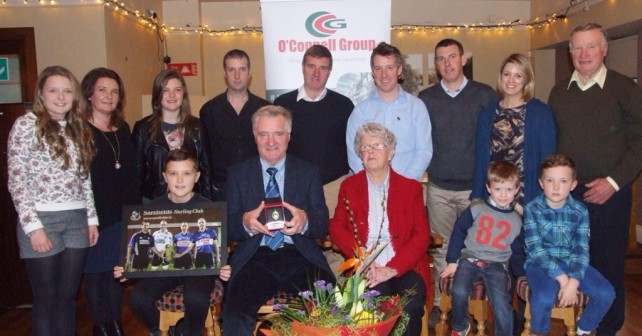 A very pleasant function was held at Sarsfields today in recognition of the 25 years sponsorship the club has enjoyed with the O'Connell Group. Club Chairman Tadhg Murphy outlined this tremendous 25 year journey from the original approach of club members Tom Murphy and Paddy Lambe right up to our county final success in 2014.
In his comprehensive reply Colm O'Connell told the large gathering that the O'Connell Group have really enjoyed the 25 year association, and look forward to continuing to work together in the years ahead.
To mark this special occasion suitable presentations were made to Kay O'Connell, Eddie O'Connell and the O'Connell Group.
Comments
comments