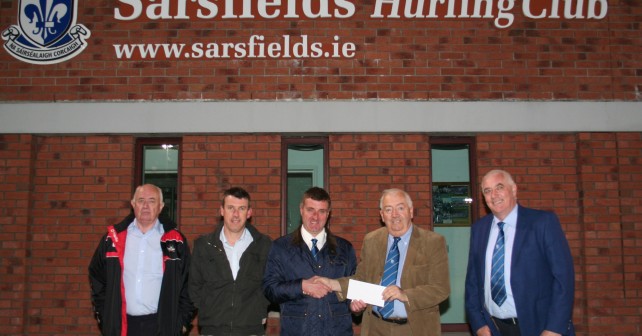 John O'Connell of The O'Connell Group presenting a sponsorship cheque to Tom Murphy.
How Treasurer Sarsfields Hurling Club.
Also included are Jim Murphy Hon.Sec.
Paul O'Connell O'Connell Group and Tadhg Murphy – Chairman.
Mr.Eddie O'Connell initiated the sponsorship in 1989 and The O'Connell Group have been closely assosiated with Sarsfields for the past twenty six years.
Comments
comments