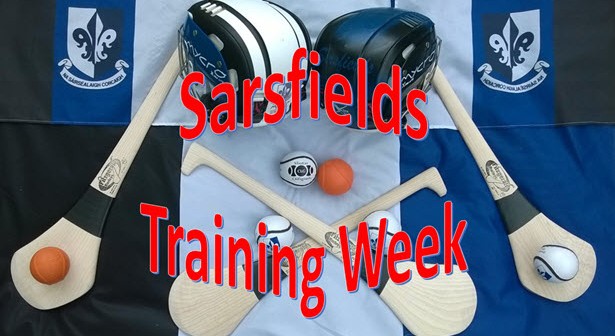 A meet and greet session will take place this Saturday June 6th, in Sarsfields Clubhouse with the managers from the U6 to U9 teams. This meeting will give parents an opportunity to meet the managers and discuss issues such as training, matches, the development at Buck Learys and the Training Week.
U8 & U9 meeting at 10am. U6 & U7 meeting at 11am. Free tea / coffee will be available in the bar.
Registration for Training Week will also take place in Sarsfields Clubhouse 10am – 1pm.
Registration is also available online at www.sarsfields.ie/summer-camps/ to register online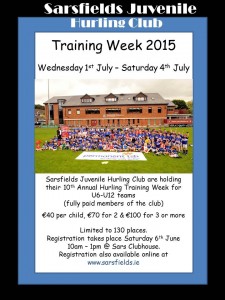 Comments
comments