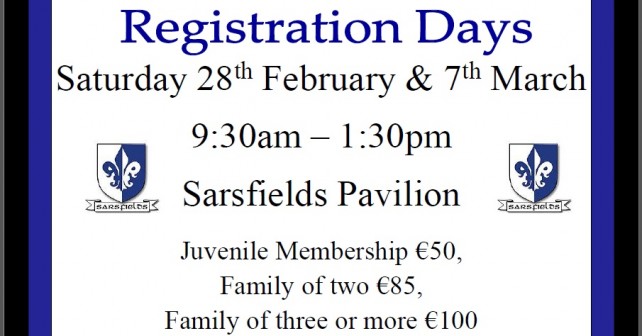 Registration for all juvenile players (U6 – U16) will take place on Saturday 28th February & Saturday 7th March, in Sars Clubhouse 9:30am – 1:30pm.
All membership forms will be pre-printed  for your convenience.
All boys that are registered on either day, will be entered into a draw to win a prize from the Sars Club Shop.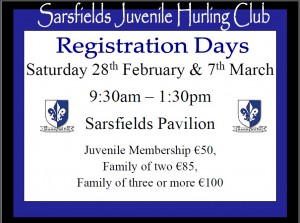 Comments
comments