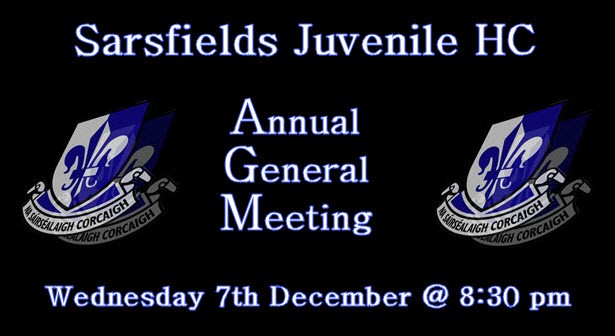 Sarsfields Juvenile Hurling Club will hold their AGM on Wednesday 7th December at 8:30 pm in Sars Pavilion.
All club members, managers, mentors and parents are invited to attend.
As we are a club that caters for over 340 boys for U5 – U16 we would welcome new members to help develop and promote underage hurling in the community.
All are welcome to join us on the night to find out about the club activities, financial matters and meet the committee.
Comments
comments