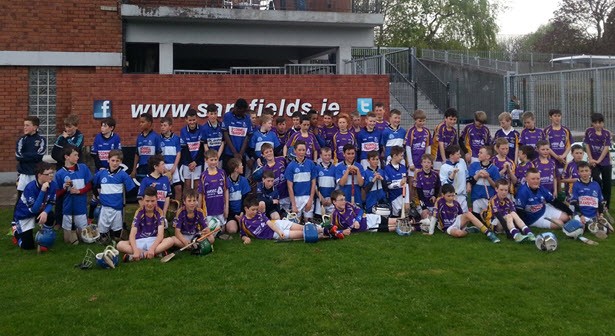 While the weather all weekend was inclement Sunday afternoon turned out to be one of the few occasions over the May holiday to enjoy a sporting event.
So when Kilmacud Crokes U12s dropped by to Riverstown on that afternoon it was a great opportunity for our U12 lads to face up to Dublin's finest.
It was a double header with Kilmacud having 2 teams against Sars U12 complemented by a selection of our U11s called up to assist due to some absentees caused by the May holiday.
A great evening was had by all.
Thanks to Ben Graham and Shane Crowe from our U16 Team who officiated as referees for the event.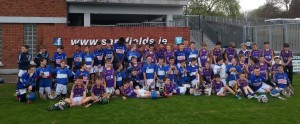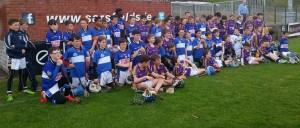 Comments
comments